Celebrating Achieving a Perfect 100% on our APSCO audit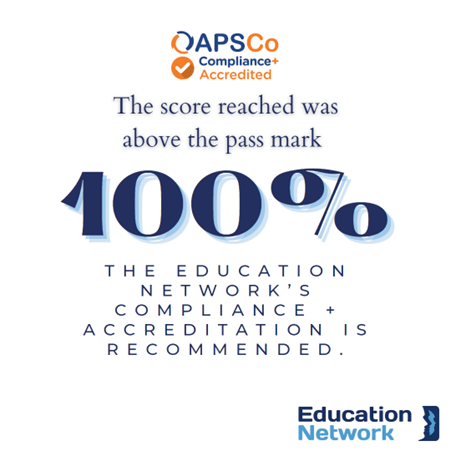 Compliance is at the heart of what we do. The most important thing to us at The Education Network is keeping the children that we support safe!
Compliance Manager Danielle Allen said:
"We are delighted to achieve a perfect score on our latest APSCO audit. The Birmingham branch understand the importance of getting the compliance process right, and this has been highlighted by us achieving 100% this year. Which is no easy feat! I'd like to say a massive thank you to the team for their continued attention to detail and commitment to following the compliance process"
A massive congratulations to our Birmingham Branch who continued the long-standing tradition of smashing our external APSCO audit. Building on the foundations and standards set by our Newcastle and Durham offices over the past few years. Here at The Education Network, we are committed to ensuring that every candidate on assignment is fully compliant and meet our thorough clearance ad vetting standards.
The Birmingham Team was overwhelmed with the quality of feedback received by APSCO and that of clients and candidates that completed an additional satisfaction survey.
"The culture of this office is best described as one where only the best will do, with the MD leading from the front. There is a determination to get it right, especially when candidates are going to be placed with the most vulnerable such as SEND children or those in alternative provision." - APSCO
Amazing work by everyone involved in our compliance processes across all our branches. Your teamwork and continued dedication to compliance has enabled us to achieve the perfect 100% score.