Our very own Marie is Businesswoman of the Year
Marie Quarterman, Director of The Education Network, part of the Pertemps Network Group, has been crowned Birmingham Businesswoman of the Year 2023 at the eighth annual Birmingham Awards.
The award recognises Marie and her team, as an education and recruitment business,  for making significant progress over the last three years.
They have done this by working with integrity, changing perceptions in schools, creating opportunities, having an impact on the local economy and being recognised for the huge part they play in supporting the local community through their many fundraising initiatives, both within and beyond the school gates.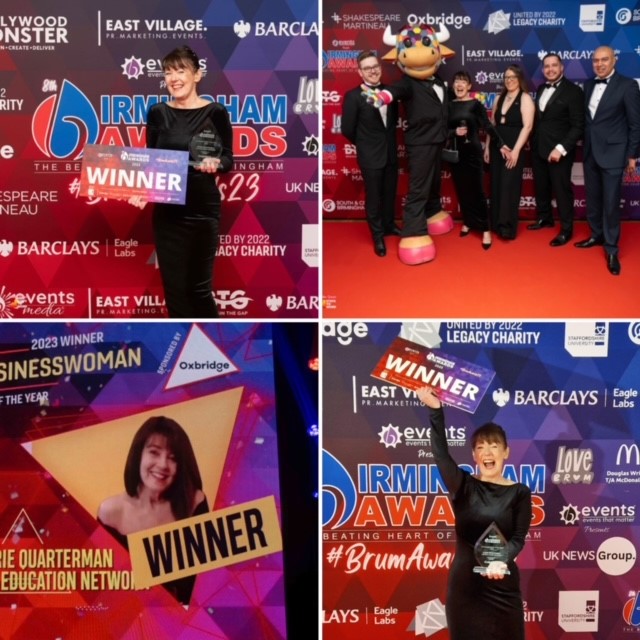 Marie said: "None of this would be possible without the superhuman effort of my amazing team: Harry Chase, Manny Rai, Danielle Allen, Luke Bacciochi and Daniel Fortune.
"This is on top of the unwavering support from Paul Hanke and Pertemps Network Group board, who gave me the opportunity to thrive and develop my business.
"Talk about #BrumRising, we are evidence of the impact a business can have on our city, so please watch this space as we continue to contribute to the city's growth and spirit."
From point of nomination, this award was subject to a public vote and panel interview. So she clearly did something right.
Congratulations to Marie and her team!
You can find out more about The Education Network Birmingham here.