Finalist for Businesswoman of the Year
Our very own Marie Quarterman is a finalist for Businesswoman of The Year!
Marie Quarterman – Managing Director of The Education Network Birmingham has successfully been shortlisted and is a finalist for Businesswoman of the Year at the Birmingham Awards 2023, which takes place on Saturday 4th November at Villa Park.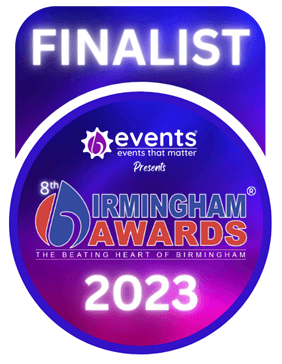 Marie Quarterman had this to say:
"I am overwhelmed to have been nominated, let alone to be a Finalist. I hope I am able to live up to expectations of the people who have unconditionally supported me. Simply put, thank you all."
Voting closed on October 15th and Marie is looking forward to her finalist panel interview in the coming days.


We would love for you to join us in wishing Marie good luck and congratulate her in becoming a finalist for this prestigious award!  Marie, you certainly deserve the recognition for your hard work and dedication as a director and your commitment to giving back to our community. You deserve to win this award!
Good luck!
Love The Education Network and Pertemps Network Group!